Case Study

Amazon New product verticle –
Audible Sleep, a sleep experience that guides poor sleepers to better mornings through audio sessions.
As a leading enterpise of the audiobooks industry, Audibles recongized that 1 in 3 Americans suffers from sleep related issues and the rise of social focus on meditation and sleep — an opportunity was identied to fill a void within this market.

I was hired as a freelance Product Designer at I&CO, was responsible for the migration and specializing the app for Android devices. Some of my tasks include testing researching multiple devices, UI navigation, protoptying, rebuilding the design system for android, while working closely with key stakeholders.
Team:

I&CO

Ivy Hu, Product Design Director
Badrul Rupak, Product Design Lead
Cath Adreani, Product Design Lead

Lucia Orlandi, Head of Design
Eri Miyagi, Design Director
Amber Pietryzk, Design Lead
Ryan Dixon, Design Lead
Joel Lee, Product Designer
Yi Pan, Design Associate
Adam Blufarb, Motion Design

My Role:

Research & Design
User Interface Design
Prototyping & Micro Animation
Component Library
Presenting to Key Stakeholders

Tools:

Sketch, Protopie & Photoshop

Platform:

Andriod App, Material Design
Migration

I was responsible for the entire iOS to Android migration. Research and testing was conducted on my behalf, while working closely with the Design team and iOS team in order to find the most efficent way to keep the consistency between the two native apps, and consider app components vs the native OS within the experience. Design principals were applied throughout the experience, prodomentially within the stand alone player and time ticker.

Above is an example of the design migration for the track detail, and Standalone Player for the Android design system.
The ticker is a time setting set for the user's sleep. wake and meditation time giving the user to timely adjust the right amount of sleep based on their given lifestyle.

Comparative exploration on native Android, withmaterial design behaviours components are applied compared to app components
.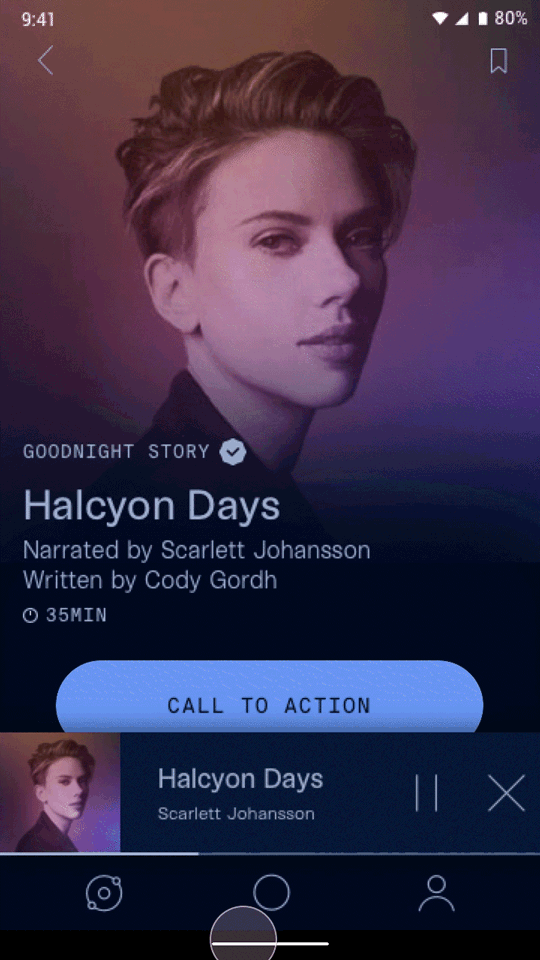 Standalone Player Explorations for multiple android devices within the material design system had to be considered. Android devices lack consistency, as the navigation experience differ from users to another (Samsung, Pixel, Asus). Power users are able tend to modify their phone preferences according to their needs.

The two prototypes explore the following use case where the media player is visible within the app.

The explorations resolve concerns within an 3 tier navigation system: Material Design Nav, App Nav, the media player.

The first exploration was selected on the premise on user familiar for android users.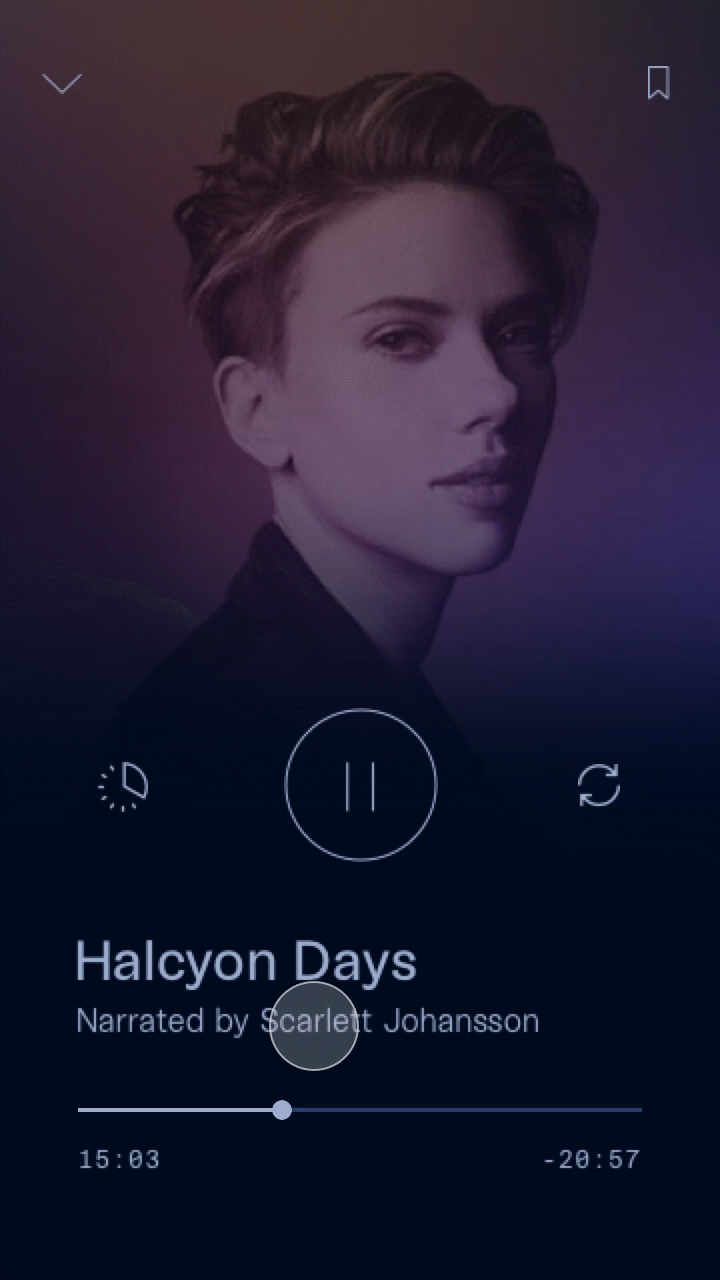 .
..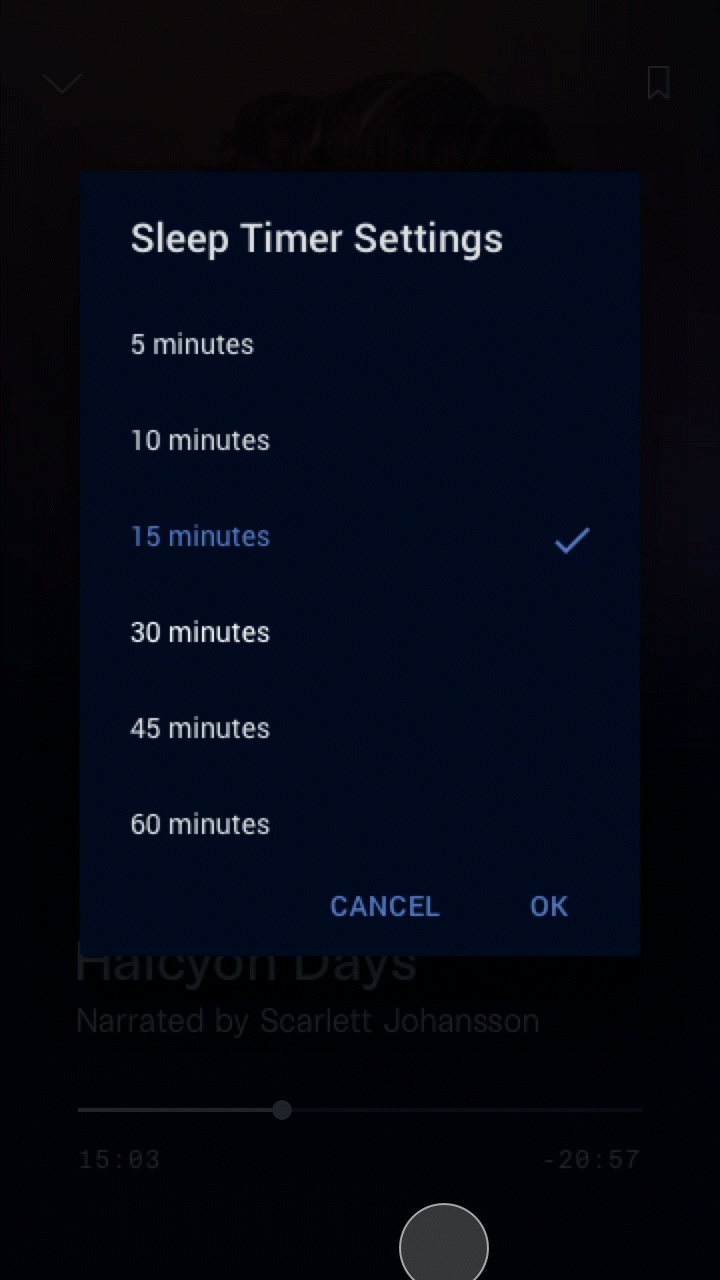 . .
Considerations

Nav behaviour was applied across the entire experience to reduce any rentention and to create a overall minimal experience.
Component Library

In Addition, a seperate component library was required for the Anddroid Experience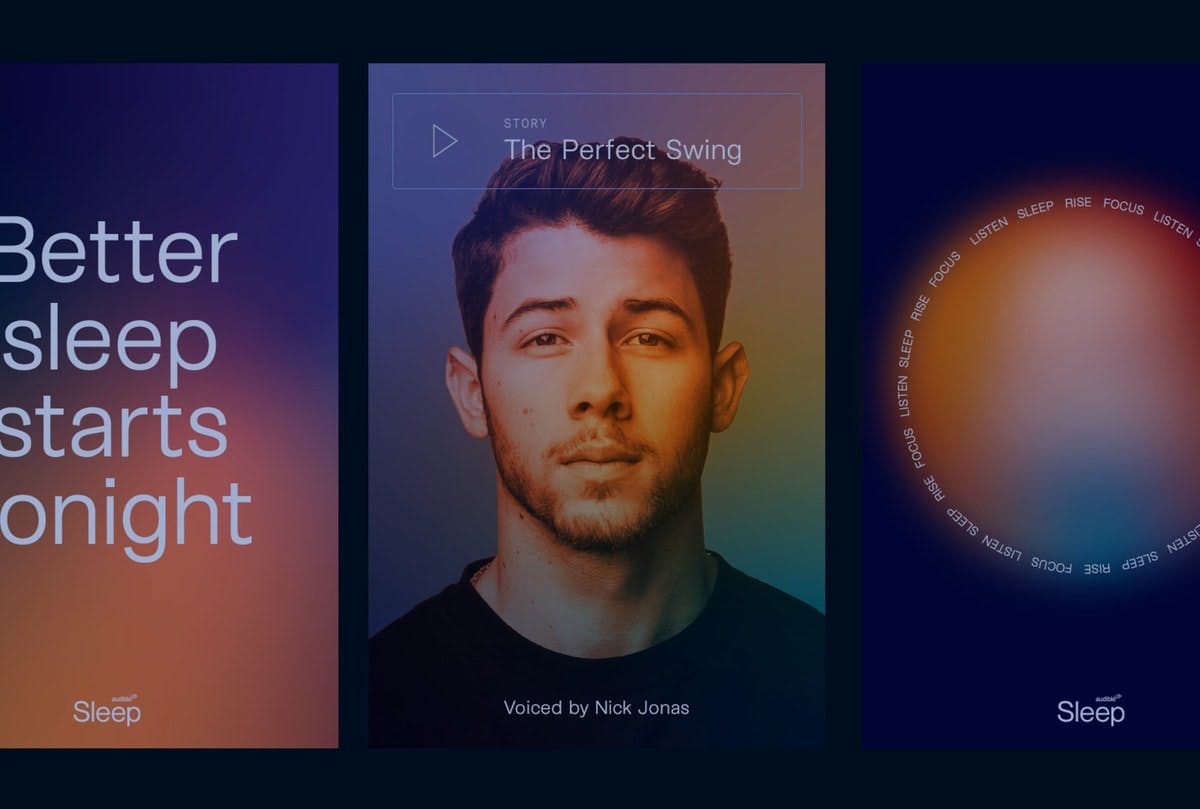 Results

260K+

Downloads of individual Audible Sleep titles in the first 4-5 days, 30% of those from non-members

30%+

Percentage of people who downloaded and re-engaged to try another one within two days